We offer a stud service male of impeccable working and conformation qualities with great show record:
V21 NATAN GELEZINIS VILKAS
SZ 0011755, 1928, WT 18.09.1998
He received his title V 21 under judge Peter Mebler in Bundessieger show in Karlsruhe 2002, Germany
VA 3 Belgium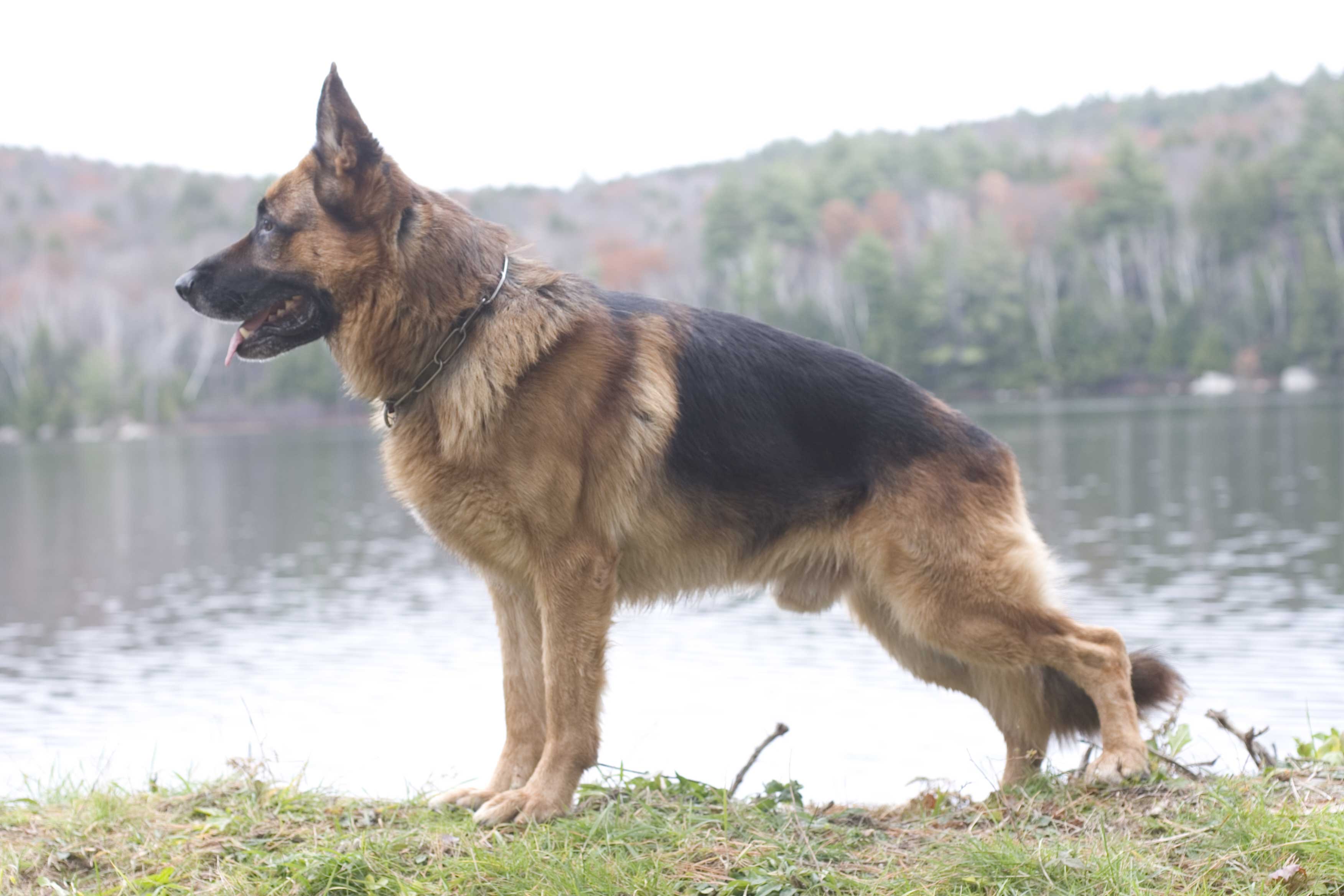 Very strong musculinity, over medium size, substantial, powerful, very expressive, high wither, straight back, very good length and angle of the croup. Pronounced hind angulation, correct forehand angulation, balanced brisket proportions, clean front. Sound coming and going. Outreaching gait with good balance, effective hindthrust and free front reach. (This critique was written by Peter Mebler, page 34, Bundessierger URMA catalog, Karlsruhe, 2002.)
News

World-class West German show bloodlines puppies are available to satisfy the most discriminated taste of the German Shepherd dog's enthusiast and families with children.


Puppies born July 15th, 2018
and will be available starting
September 10th.

PLEASE CALL FOR DETAILS
978.650.1415